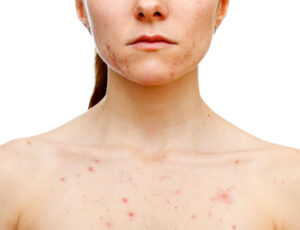 Join Aimed Alliance next week for an exciting and educational webinar! On Tuesday, April 29, Aimed Alliance will jointly host a presentation with the Derma Care Access Network (DCAN) on discrimination in the workplace, the economic burden of dermatological conditions, and the importance of offering quality health coverage.
Preventing Discrimination and Offering Quality Benefits for Employees with Dermatological Conditions: A Free Webinar
Monday, April 29, 2019
3:00 pm to 4:00 pm EDT
ONLINE
Earn 1 PDC toward SHRM-CP and SHRM-SCP recertification.
People with moderate to severe dermatological conditions, such as atopic dermatitis and psoriasis, often experience stigma and discrimination in the workplace. According to a recent study, individuals with such conditions are often faced with people who don't want to shake their hands and who see them – incorrectly – as contagious. They have also reported being inappropriately fired from jobs that require interaction with the public.  Without access to adequate treatment and care, employees with dermatological conditions can experience a significant reduction in work productivity and social functioning. This puts them at a disadvantage to their peers who do not have similar conditions. To level the playing field, employers must create a welcoming environment, educate employees to reduce stigma, take steps to prevent discrimination, and offer adequate benefits so employees can receive appropriate treatment.
In this free webinar, please join a patient, a dermatologist, and an attorney in examining these issues and ways to successfully navigate through them. We will provide:
A patient's perspective on the challenges of living with a serious dermatological condition;
An analysis of the economic burden of dermatological conditions;
A discussion of the Americans with Disabilities Act and how it intersects with workplace issues;
An overview of the types of workplace interactions that can be considered discriminatory; and
Guidance on how to handle a request for reasonable accommodations
Speakers Include:
Kelly Barta, President/CEO, ITSAN
Steven R. Feldman, M.D., Ph.D., Professor of Dermatology, Wake Forest School of Medicine
Mike Walsh, Executive Director, Derma Care Access Network
Stacey L. Worthy, JD, Counsel, Aimed Alliance
John A. Wylam, JD, Staff Attorney, Aimed Alliance
To register for this event, you will be required to create a FREE account with HR.com.
Click here to register.