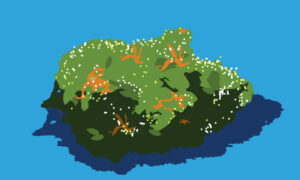 In response to consumer confusion and certain health and safety risks involving food and supplement products containing cannabidiol (CBD), Aimed Alliance has called on the U.S. Food and Drug Administration (FDA) to take regulatory action. In a new comment, one-pager, and op-ed, Aimed Alliance asked the agency to improve marketing and labeling materials and to ensure uniformity in purity and potency of CBD products
The market for CBD products has surged recently, as changes in federal policy have made CBD products more available to consumers. Notably, Congress exempted hemp from the Controlled Substances Act (CSA) in December 2018, which has allowed hemp products to be sold to consumers where they are legal under state law. For hemp to be legal under this definition, it must contain less than 0.3 percent tetrahydrocannabinol (THC), which is the psychoactive cannabinoid found in the cannabis plant. If the product contains greater than 0.3 percent THC, it will still be illegal under the CSA as a Schedule I narcotic.
The new legal status of hemp represents a significant shift in policy, as all cannabis products have historically been illegal under federal law. However, this change in law has left industry stakeholders with an uncertain regulatory environment, as the FDA has not yet issued guidance as to how it intends to regulate supplement and food products containing CBD. As a result, consumers cannot be certain of the potency, purity, or appropriate dosing of these products, which can lead to harm. For example, some companies have made misleading claims about the therapeutic purpose of their products, and others have sold adulterated products containing harsh chemicals or undisclosed quantities of THC. Others still have sold products with inconsistent potency, causing confusion about how much to take. Yet, up to this point, the FDA has provided very little oversight.
To bring greater certainty to this market, the FDA has solicited comments on information that the agency should consider as it decides how to regulate food and supplement products containing CBD. Aimed Alliance's comment offered recommendations to reduce consumer confusion and to reduce health and safety risks. In particular, Aimed Alliance requested that the FDA establish uniform manufacturing and laboratory testing standards, as well as marketing and labeling requirements for product manufacturers, to ensure that consumers do not unwittingly purchase unsafe or adulterated products. To learn more about our position on hemp-derived CBD products, review our full comment to the FDA. You can also review our educational one-pager about the FDA's role in regulating CBD.
In addition to submitting a public comment to the FDA, Aimed Alliance Counsel Stacey L. Worthy also authored two op-eds published by Natural Products Insider and the Cannabis Law Report, which explored the complexities of regulating hemp-derived CBD products. Ms. Worthy emphasized that manufacturers should be "supportive of independent, scientific research into the safety and efficacy of CBD products" to "ensure that their products meet approved standards for potency and purity." Additionally, Ms. Worthy stressed that consumers would benefit from receiving education about the differences between and FDA-approved drug that contains CBD as an active ingredient and over-the-counter CBD supplements that are not approved to treat any condition.