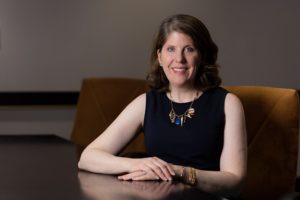 Bringing a unique perspective through her diverse program leadership and policy experiences, Ms. Wild is committed to removing barriers to quality health care in the United States. As a consultant to Aimed Alliance, Ms. Wild supports the organization's efforts to provide patients with the tools and knowledge they need to receive individualized care, provide key decision makers with sound patient-centered policy recommendations, and advance consumer-focused systemic health care reform.
Ms. Wild has directed and implemented national programs for several federal agencies, managed a membership-based organization designed to incubate small U.S. companies, and served as the Interim Executive Director of a nonprofit organization dedicated to mobilizing the disability community around one political voice. In addition to her policy and nonprofit experience, Ms. Wild has also worked as an analyst for a U.S.-based technology company.
Ms. Wild received a Master of Public Affairs degree from Indiana University's School of Public & Environmental Affairs and holds a Bachelor of Arts degree in political science with a concentration in science and technology policy from Carleton College.