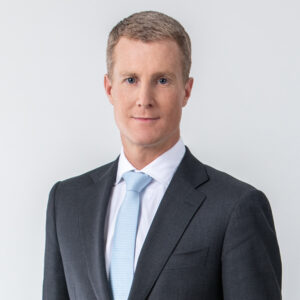 Michael C. Barnes is the Managing Partner and Founder of DCBA Law & Policy, a law firm recognized nationally for its work in health care and drug policy. Mr. Barnes is an advocate for individual rights and innovative responses to some of the top policy issues in the U.S., including the opioid, heroin, and fentanyl crisis; health care; justice reform; and privacy. Mr. Barnes regularly provides legal, political, and issue analysis for national news networks, including FOX News, FOX Business, CNBC, CNN, and HLN.
Mr. Barnes is also Chairman of the Center for U.S. Policy, a not-for-profit organization advancing solutions to the nation's substance abuse, mental health, and incarceration crises.  He has been a member of the advisory board for the Rx Drug Abuse & Heroin Summit since 2011, the National Sheriffs' Association's Drug Enforcement Committee since 2014, and the editorial board for the Journal of Opioid Management since 2015.
Mr. Barnes was a political appointee under President George W. Bush, having served as confidential counsel in the White House Office of National Drug Control Policy.