Alliance for Depression Care Access (ADCA)
MISSION
The Alliance for Depression Care Access is a coalition of likeminded organizations that advocates on behalf of patients with depression. The mission of ADCA is to ensure that patients living with depression can access treatments and services that are appropriate for them.
VISION
Partially due to internal and external stigma and discrimination that still exist regarding mental health disorders, seeking help, obtaining the correct diagnosis, and finding the right treatment are all major hurdles for patients with depression. Once a patient overcomes these barriers and achieves stability, it is vital that the patient continue his or her treatment plan without interference from health insurers and pharmacy benefit managers (PBMs).
The vision of ADCA is a society in which patients with depression, in consultation with their health care providers and loved ones, can make informed and individually-appropriate decisions about their health care, and those decisions are not overridden by third parties. Once patients find the medications that are right for them, they should be permitted to remain on those medications.
BELIEFS
We believe that
Patients with depression should have access to a broad selection of treatments appropriate for their conditions;
Third parties, such as insurers and PBMs, should not interfere with the practitioner-patient relationship; and
Patients with depression and their caregivers should be empowered with the tools they need to overcome barriers that prevent them from accessing medically necessary treatment.
About Depression
Depression (major depressive disorder or clinical depression) is a serious mood disorder. It is one of the most common mental disorders in the U.S. It produces persistent and intense feelings of sadness and loss of interest for extended periods of time.[1] It causes severe symptoms that affect how you feel, think, and handle daily activities, such as sleeping, eating, or working. To be diagnosed with depression, the symptoms must be present for at least two weeks. Current research suggests that depression is caused by a combination of genetic, biological, environmental, and psychological factors.[2]
Untreated or undertreated MDD can result in serious problems and can render an individual disabled in his or her work life, family life, and social life.[3] Finding the right treatment for the individual patient is vital, and once an individual with MDD achieves stability with an antidepressant, he or she must be able to remain on his or her medication.
[1] https://www.mayoclinic.org/diseases-conditions/depression/symptoms-causes/syc-20356007; https://www.healthline.com/health/clinical-depression#whats-mdd.
[2] https://www.nimh.nih.gov/health/topics/depression/index.shtml
[3] https://www.webmd.com/depression/guide/untreated-depression-effects#2
ADCA Resources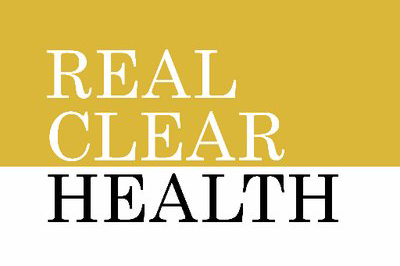 On December 24, 2020, RealClearHealth published an op-ed by Aimed Alliance counsel Stacey Worthy. The op-ed discusses CVS Caremark's proposed…